July 16, 2020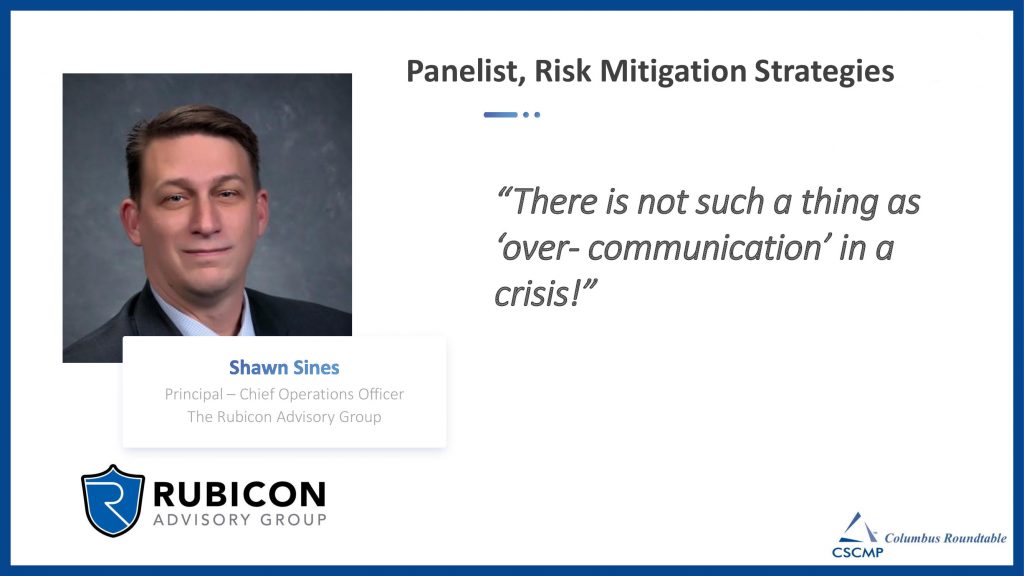 We need to identify the necessity for broader thinking, understand how we interlink with other organizations and our dependency on technology and go through lessons learned now. It's important to be agile in planning when it comes to crisis management.
When planning for risk mitigation, collectively, we usually think of it with a means to an end, and right now, in the COVID-19 pandemic, what we're experiencing is ongoing.
With the shift to remote work and working from home, are we seeing more cyber-attacks? We're not. They're simply more apparent to us. The biggest vulnerability to an organization is its people, education is the best defense against threats right now. It's important to teach people how to detect and respond when they see threats and making sure your organization has the right internal processes to enable coherent conversations that include the organization as a whole.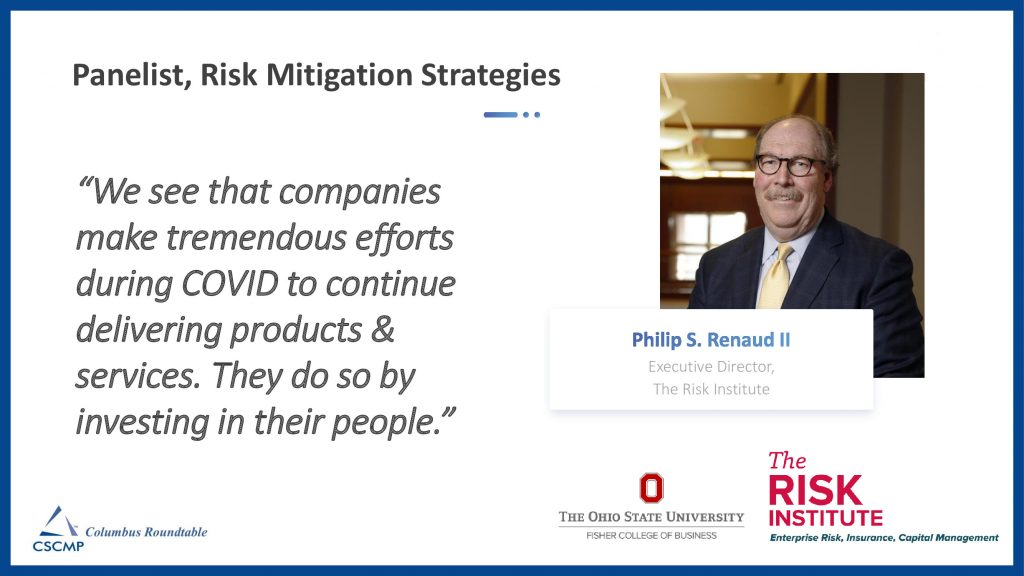 It's also important to implement Multi-Factor Authentication (MFA) in addition to requiring complex passwords. Organizations should look at the controls they can change and update them as rapidly as possible.
In regard to mitigating risk in the supply chain, diversification is key. This means diversifying sales channels (B2B, B2C), deploying omni-channel strategies, supporting your best customers, diversification of suppliers and trade lanes. Third party vendor relationships are especially important during a time of crisis and organizations need to consider how third-party vendors are supporting the business to create a bench strength in capabilities. Ensure third party vendors are being monitored, tested and validated in the supply chain overall. It's not enough to simply have a contract in place with a third-party vendor until robust compliance processes are in place.
Positive outcomes of the COVID-19 pandemic, from a leadership perspective, have been that people stepped up and, overnight, were able to adapt and work from home. The few instances where leaders are not seeing positive outcomes is where there were already performance issues. Organizations are embracing the changes well and implementing health and safety changes rapidly to move forward.
During the challenge of COVID-19 it is important that leaders engage with their people in a way that is authentic and reflective with a willingness and understanding that education and growth continue. Lead with authenticity in communication with a reasonable level of uncertainty and encourage people to be okay with the uncertainty. Over-communicate in a time of crisis. When organizations continue to maintain and build relationships with their suppliers, just as they would with their internal teams, they can more easily assess where issues may arise in the supply chain.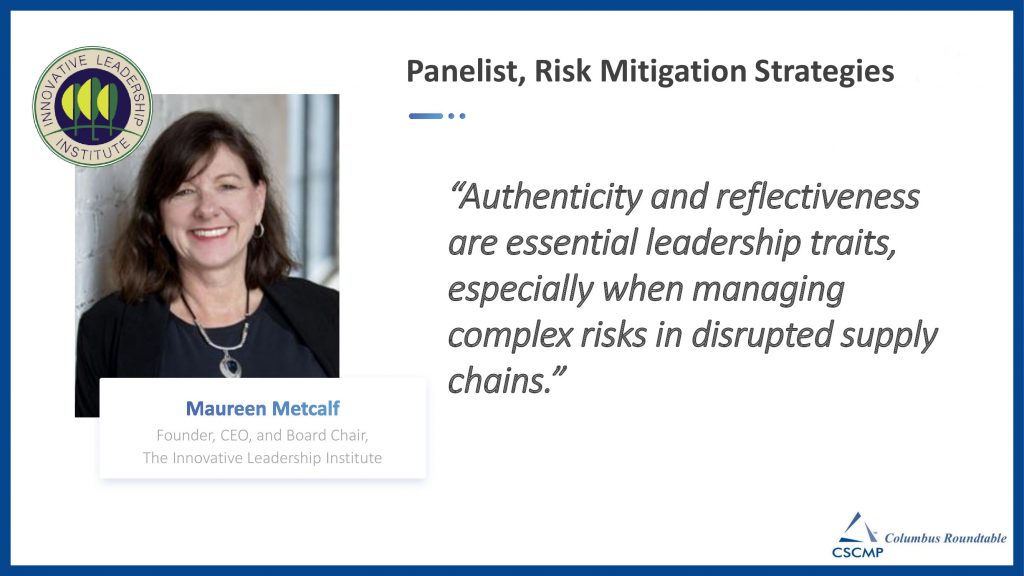 Top risks have pivoted from weather, climate, cyber and supply chain to prolonged global recession, high unemployment, another disease outbreak, bankruptcies etc., which isn't suggesting the prior risk concerns aren't important but that risk priorities have shifted to be economic. Societal risks have also evolved over time to become more prevalent for business considerations and includes risk in succession.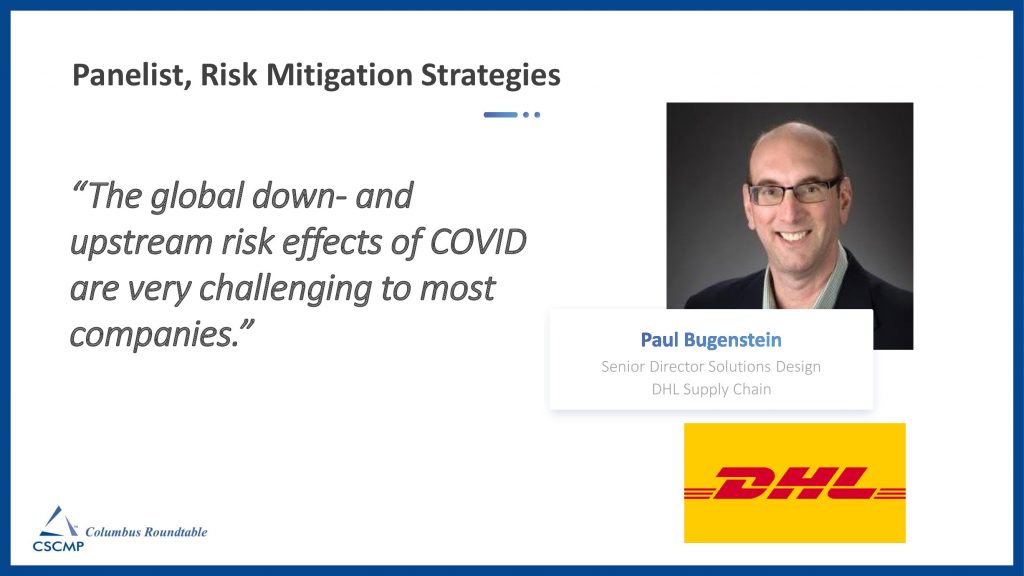 In the times of COVID-19, the risks in the supply chain have changed from a focus on regional risks to global risks in resiliency. There is a trickledown effect globally with COVID-19 and it's a problem that is unique to all; forcing people to think more broadly in risk strategies.
The hope is that organizations move away from single event risk scenarios and, in the broad sense, consider secondary impacts and multi-level risks.