Global experts weigh in with their top tips on transitioning to the new normal in the context of privacy, cybersecurity, and IT governance systems. Join us for this three-part webinar series as we engaged with these experts on their advice on today's hot topics.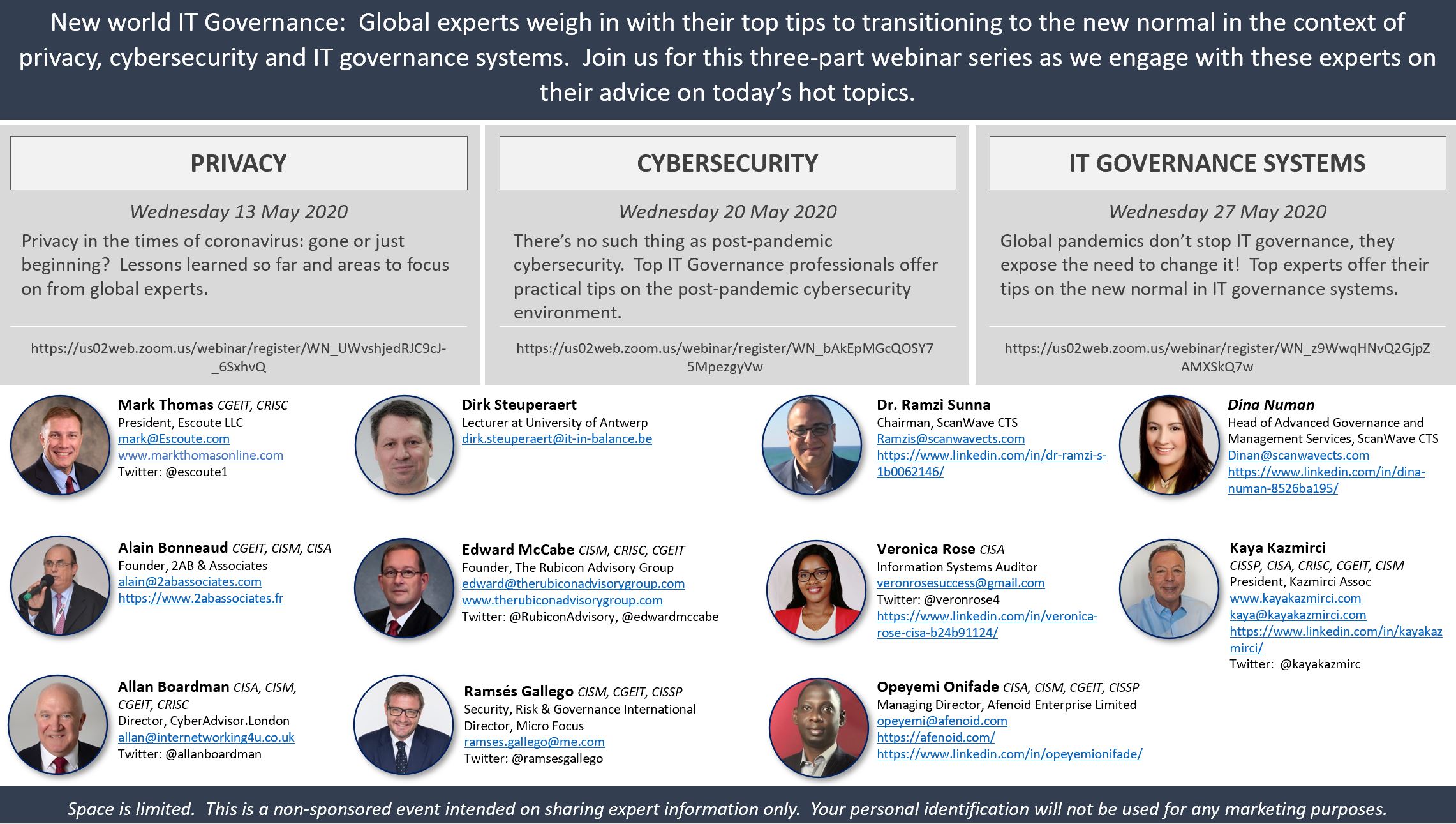 Privacy in the times of coronavirus: gone or just beginning? Lessons learned so far and areas to focus on from global experts.
Recorded Wednesday, May 13, 2020 07:00 AM Central Time
Webinar is now available!!!
Audio only version available here.