Global experts weigh in with their top tips on transitioning to the new normal in the context of privacy, cybersecurity, and IT governance systems. Join us for this three-part webinar series as we engaged with these experts on their advice on today's hot topics.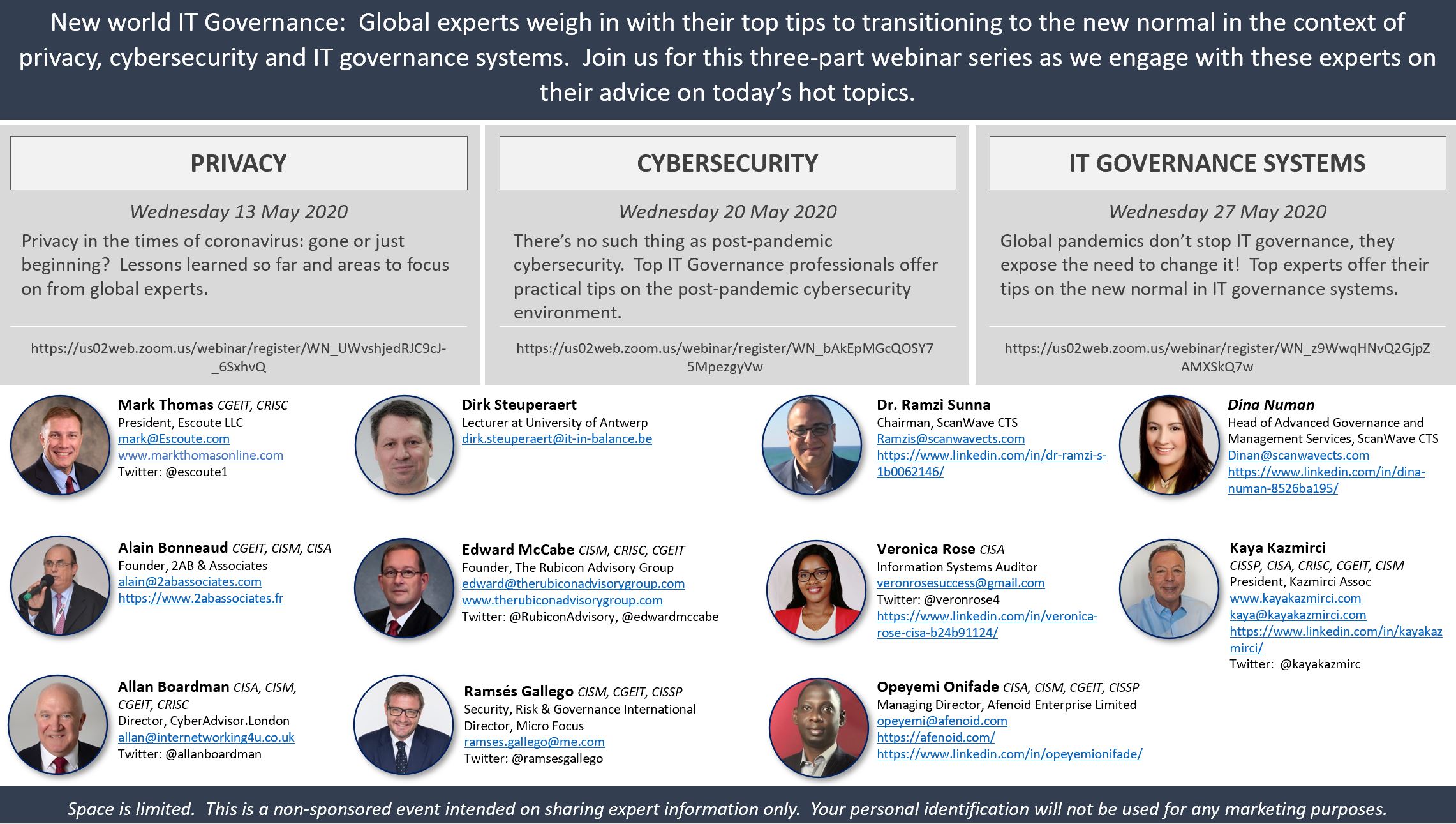 There's no such thing as post‐pandemic cybersecurity. Top IT Governance professionals offer practical tips on the post‐pandemic cybersecurity environment.
Recorded May 20, 2020 07:00 AM Central Time
Webinar is now available!!!
Audio only version available here